Installation
Installing and Configuring the UC Full TSP Driver
This document will guide you through the process of Installing and configuring the UC Full TSP Driver.
Installing the Driver
First download and launch UC Full TSP Driver Installer.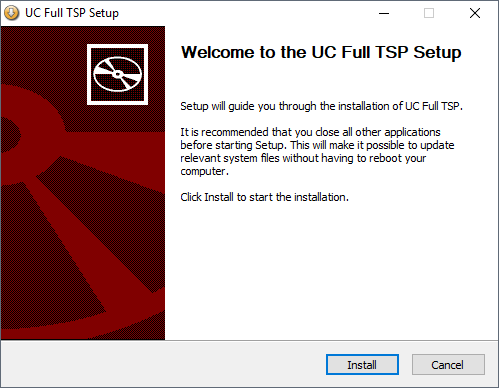 Click "Install" and wait for the installation to finish.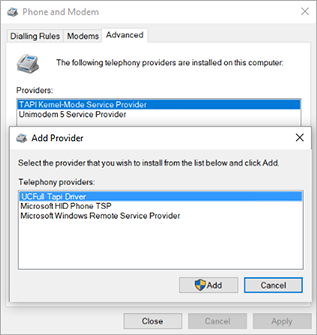 Navigate to "Control Panel\All Control Panel Items\Phone and Modem".
Go to the "Advanced" tab.
Click "Add".
Select "UCFull TAPI Driver".
Click "Add".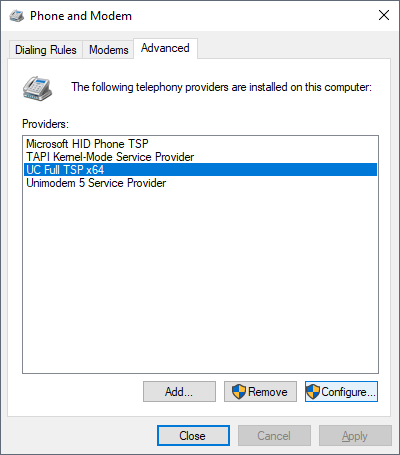 After restart, open the "Phone and Modem" options again and select "Configure" against the "UCFull TAPI Driver".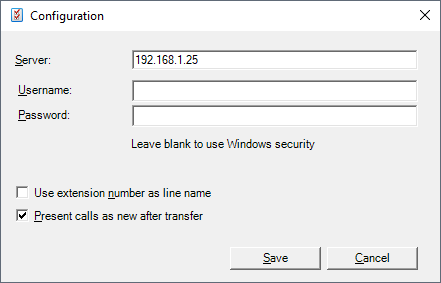 The screen to the side will be presented.
In order to be able to use a Username and Password of your own choice in the TAPI driver you need to have created the User account on the Go Connect Server in advance and assign it a password.